How to Turn Off Ford MyKey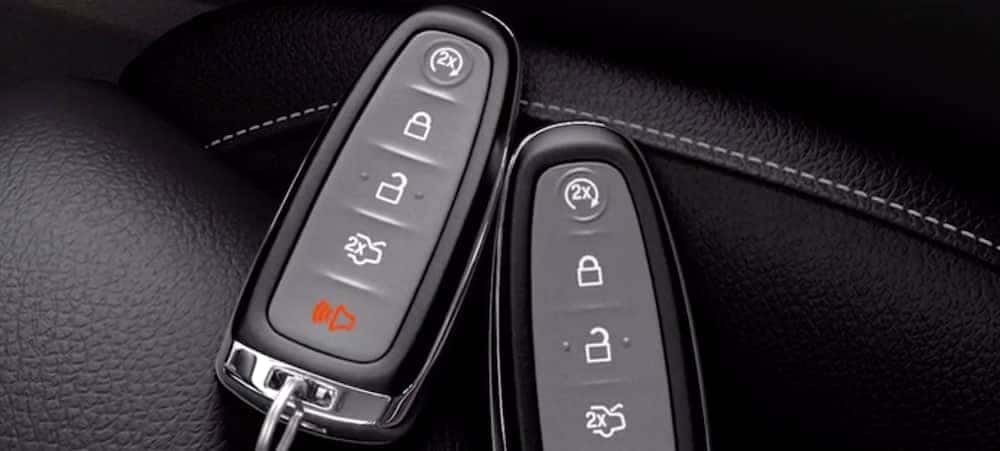 Ford MyKey provides Collinsville drivers peace of mind when their teens get behind the wheel. But there are always occasions where swapping keys is necessary, and you don't necessarily want to drive with the restrictions placed on your key fob. Whether this is the scenario you face or you're selling the car to someone new and need to hand over the keys, it's important to know how to turn off Ford MyKey. Follow these steps from Auffenberg Ford North to complete a Ford MyKey disable.
Ford MyKey Disable Instructions
With your admin key in hand, get behind the wheel and start the car. Then take the following steps to clear all MyKey settings and return each MyKey to its original status.
After starting the car, wait for the onboard computer to load.
Locate the main menu on the screen using your steering-wheel-mounted controls.
Select "Settings" by pressing "OK."
Scroll to the "MyKey" option and press "OK."
Search for the option that says "Clear MyKey."
Select this option by pressing and holding "OK" until the following message appears on the screen: "All MyKeys Cleared."
Reprogram Your Ford MyKey
If you later determine that you want to reprogram your Ford MyKey, or if you're adding a new MyKey into the mix, then you will need to know how to program the device to ensure safe driving around Fairview Heights. Here is how to do so:
Insert the key that you would like to program into the ignition. For vehicles with push-button start, insert the key into the backup slot.
Access the main menu on your onboard computer and navigate to "Settings."
Scroll to the "MyKey" option and select "Create MyKey."
Select "OK" to label the key in the ignition as a MyKey.
Now this key will be restricted upon starting your vehicle, as specified under your individual settings. If you would like to change these settings (audio system controls, vehicle speed minders, and other restrictions), start the car with your admin key and go back to the MyKey menu on your display. Make any changes you would like!
What is Ford MyKey?
Curious about everything that Ford MyKey can do? Similar to Ford SYNC®, FordPass, and Ford Remote Start, Ford MyKey aims to provide peace of mind and convenience as you and your loved ones drive throughout Granite City. As an admin, you can program restrictions for all other keys used to drive the vehicle.
One main purpose of MyKey is promoting good behavior for teen drivers and those with less experience. What's more, Ford MyKey requires that restricted drivers use all of the Ford safety features, parking aids, and Ford Co-Pilot360™ technologies that your vehicle may possess.
Learn More About Ford Technology with Auffenberg Ford North
There are plenty of innovative technologies available in addition to Ford MyKey on new Ford models. Simply get in touch with Auffenberg Ford North to learn about such features, and make sure to keep up with our tips and tricks related to Ford parts and technologies!