Brand Battle: Ford vs. Dodge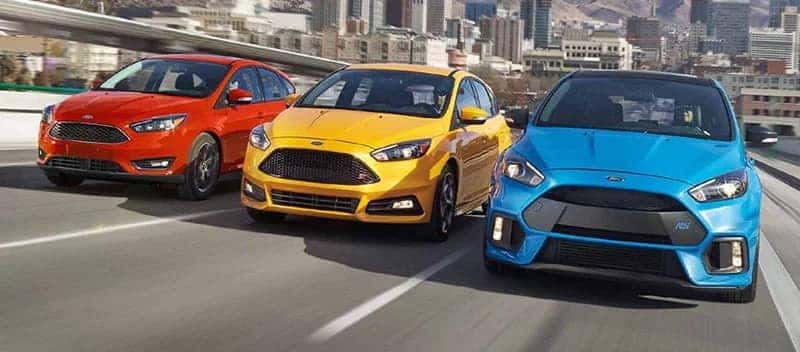 When it comes to American automotive brands with affordable, reliable vehicles, both Ford and Dodge are at the top of the list. They both build spacious SUVs, and fuel-efficient sedans that drivers from O'Fallon, IL to Fairview Heights appreciate, and both have roots in Detroit Motor City. So, how can you tell which brand is better? You compare Ford vs. Dodge.
Availability
Ford has a larger lineup of available vehicles than Dodge with 20 sedans, SUVs, and trucks. Dodge currently offers just six vehicles.
In the midsize car category, the Ford Fusion takes the top spot since Dodge doesn't make a proper midsize sedan. The Fusion is available in a traditional gasoline model, as well as hybrid and plug-in hybrid electric options.
In the compact car category, the Ford Fiesta delivers a sporty performance, comfortable interior, and an affordable starting price.
Dodge also doesn't have a compact SUV option, whereas Ford offers the Escape, which is a popular model among its lineup, and the Escape reviews agree.
Utility
Since Ram is now it's own brand, Dodge doesn't produce any trucks. Ford, however, manufacturers a variety of trucks — including the Ford F-150 — that are highly rated and some of the most popular truck options on the market today. If you still say "Dodge Ram," though, we compared the F-150 to the Ram 1500 already, and it doesn't look good for the Ram.
Ford may no longer make a minivan, but the Dodge Grand Caravan will eventually be phased out. And many Collinsville-area families nowadays choose SUVs as their main vehicle instead of minivans.
Safety
According to U.S. News, Ford offers safer vehicles with higher safety ratings. The Ford Mustang has received a 10/10 in the U.S. News & World Report scoring, and the Taurus, Focus, Fusion, Escape, Edge, and Expedition have all received scores of 9.4 or higher.
Dodge vehicles were also rated well, but not as well as Ford vehicles. The Charger received 9.1/10 and the Journey got an 8.5/10 score.
Should You Choose a Ford or Dodge Vehicle?
Ford offers more options for vehicles, including in segments where Dodge doesn't make vehicles, and they're typically more affordable and safer. The choice is clear: You should choose a Ford for your next new or used car purchase. Find out more and explore your options online or visit our showroom in O'Fallon.