Can I Upgrade Ford SYNC to SYNC 3?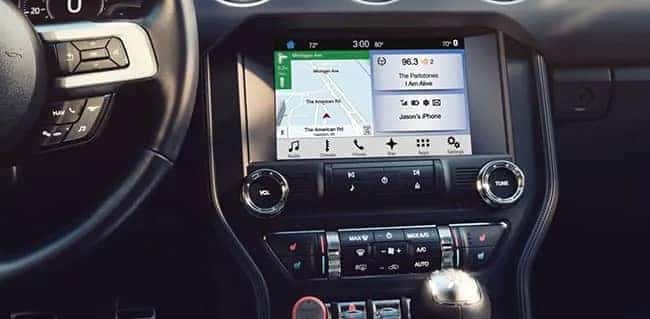 One of the best features about Ford SYNC 3 is that it automatically updates over Wi-Fi. But what if you have an older SYNC model? Drivers from Fairview Heights to Collinsville have been asking if they can upgrade Ford SYNC to SYNC 3, and we have the answer: unfortunately, no.
Why Can't You Upgrade to Ford SYNC to SYNC 3?
When a new update comes out for your phone, it often gets pushed right to it with a notification for you to restart for the update to take effect. But sometimes those updates come with features that don't apply to your current phone — it just doesn't have the hardware for it. Ford SYNC 3 is more than just a software upgrade; it's a hardware upgrade.
The Ford SYNC 3 system uses hardware in your vehicle to let it do what it does, and it is not possible for us to upgrade one SYNC system to another. If you're itching to have the latest technology behind the wheel, Auffenberg Ford O'Fallon offers some of the best trade-in rates toward a new model – and you can always lease a new Ford to stay up-to-date on the latest features.
Take Advantage of Your SYNC Features
We're big fans of SYNC 3 and can sympathize with wanting to upgrade, but there's quite a bit your Ford SYNC features can do right now, including:
Stream audio over Bluetooth
Create personalized SYNC playlists
Use AppLink to bring Pandora and other apps to your drive
Make handsfree calls
Why to Trade-in Toward a Vehicle with Ford SYNC 3
While Ford SYNC makes it easy to stay connected on the go, SYNC 3 goes the extra mile with features like
Ford + Alexa: Voice Navigation, Traffic Information, and all of Alexa's skills at your disposal (including control over your connected Smart Home devices).
FordPass Connect Wi-Fi Hotspot: Take Wi-Fi wherever you go with the available FordPass Connect.
Automatic Updates: When your Ford SYNC 3 system is at home (or connected to any Wi-Fi network), it will update the software automatically to ensure you're always up to date.
Learn More at Auffenberg Ford O'Fallon
We have regular Ford SYNC information sessions that can teach you how to get the most out of your system, or you can contact us to schedule a test drive and discover your next new car, equipped with Ford SYNC 3.