Best Restaurants in O'Fallon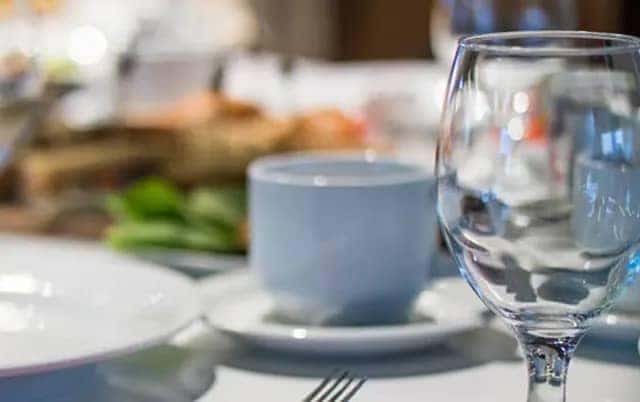 Searching for a new restaurant to try in O'Fallon, IL? Allow Auffenberg Ford North to guide you! From delicious Italian cuisine to traditional southern comforts, there's something for everyone in our helpful guide to eating out near Collinsville.
Mungo's Italian Eatery
This traditional Italian restaurant was opened in 1983 to honor the owner's best friend, who he lost at the age of 33. He's been on a mission ever since to make great food and honor his friend. If you stop in for a bite to eat, consider one of their signature dishes, the Beef Tony – a charbroiled beef tenderloin. Or, if you'd like something a little lighter, you should know that their great salads are among their most well-loved dishes.
FlamentCo's The Place
If you're looking for a casual dining experience, this newer pizza restaurant was opened in 2015 and is family-owned. Their pizza is, of course, a must-try menu item, but you might also be interested in a build your own calzone or trying a traditional pasta dish like spaghetti and meatballs. You can eat in or order online, and they also have a downtown St. Louis location if you find yourself in the area.
Hop House Southern Eatery
Southern-inspired dishes and great beer are what you'll find at the Hop House. Enjoy everything from fried green tomatoes to Baja fish tacos and many, many foods in between. Top it off with one of the many local beers they keep on tap, and you've got a recipe for a perfect date or an unforgettable Friday night out with friends.
Thip's Thai Cuisine
It's always rewarding to venture out of the typical cuisine available to you, and Thip's Thai Cuisine is a great place to do just that. They have an extensive menu full of wonderful traditional Thai dishes, such as Pad Thai, Pad See Eew, and Basil Herb Fried Rice. Do note that if you have a peanut allergy, they would like you to know that there are many dishes containing peanuts prepared in the kitchen.
Keep up with Auffenberg Ford North for More Local Tips
Auffenberg Ford North is proud to say we're dedicated to our community, and we'll always have local info and tips for things to do in St. Louis. Check out some of the fun things to do in O'Fallon or look at a guide to movie theaters in the area.