Many Collinsville drivers who are in the market for a pre-owned vehicle often ask: What is good mileage on a used car? While this is certainly important, there are a number of other factors to consider when picking out a used car, including its physical and mechanical condition as well as how well it has been maintained. This is contrary to a commonly held belief that used car shoppers should steer clear of any models with more than 100,000 miles on the odometer. Discover what else to pay attention to in addition to good mileage for a used car in this guide from Auffenberg Ford O'Fallon.
What to Consider When Shopping for a Used Car
As you peruse your used car options and narrow down your choices in the Fairview Heights area, keep the following factors in mind alongside mileage.
Car Use: How did previous owners drive the car? Stop-and-go traffic in a congested city will prompt a car to wear out faster than one that cruises along the open highway more often. Try to get a glimpse of the vehicle's driving history.
 
Location: Given Auffenberg Ford O'Fallon's location in Illinois, it's highly likely that used cars on our lot have endured the cold, wet winters that Illinois often experiences. This impacts how quickly a car wears out, as well.
 
Vehicle Condition: Make sure to have any used cars you're interested in inspected by a professional. They can identify mechanical issues, rust, and more.
 
Upkeep: Research the maintenance history of used vehicles to determine whether it has been properly taken care of by previous owners.
Good Mileage For a Used Car
Is there such a thing as good mileage for a used car? Consider the following:
Think about how much mileage you will get out of a used car. Remember that the average Granite City-area driver adds about 12,000 miles to the odometer each year.
A newer car with higher mileage may be a better choice than an older car with lower mileage, because a car that isn't regularly driven often develops mechanical issues.
Low-mileage used cars typically cost more.
Certified Pre-Owned Ford models are worth your attention if it is your goal to buy a like-new, low-mileage car.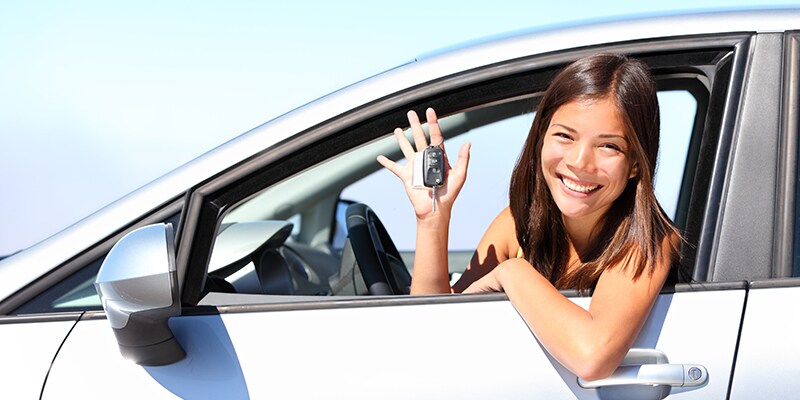 Shop the Used Car Inventory at Auffenberg Ford O'Fallon
As you can see, good mileage for a used car is relative. There is much to factor in when deciding which pre-owned model to drive around Collinsville. Luckily, the team at Auffenberg Ford O'Fallon is here to help! Get in touch to plan a visit to browse our selection of high-quality, affordable used cars, and make sure to explore our used vehicle specials to save even more! We can also walk you through your extended warranty options to determine whether there's a plan that works for you and explain the benefits of buying a used car.