Driving a Ford Ranger or Ford F-150 provides plenty of excitement on its own, even if you're not planning to drive off the pavement in Collinsville and head off for an adventure. With the lifted Ford trucks for sale at Auffenberg Ford O'Fallon, expect an even more enhanced experience. At our dealership, we make it easy for you to get the Ford truck of your dreams, from Ranger to F-150 to Super Duty. Discover your options when looking for lifted Ford trucks around O'Fallon.
Lift and Leveling Kits Near Fairview Heights
If you already enjoy the dominance of a Ford F-150 in the Fairview Heights area, Auffenberg Ford O'Fallon still has you covered. That's because we offer an array of Ford F-150 accessories, including a range of lift and leveling kits. We also offer specialty tires, step bars, and more within our Parts Department to accommodate your specific driving demands. 
Once you decide how you prefer to customize your truck, the technicians at the Auffenberg Ford O'Fallon Service Center can handle installation and setup for you. Keep in mind that installing a lift kit proves more labor intensive than a leveling or body kit, so account for that as you set your budget for your lifted Ford F-150 or lifted Ford Super Duty.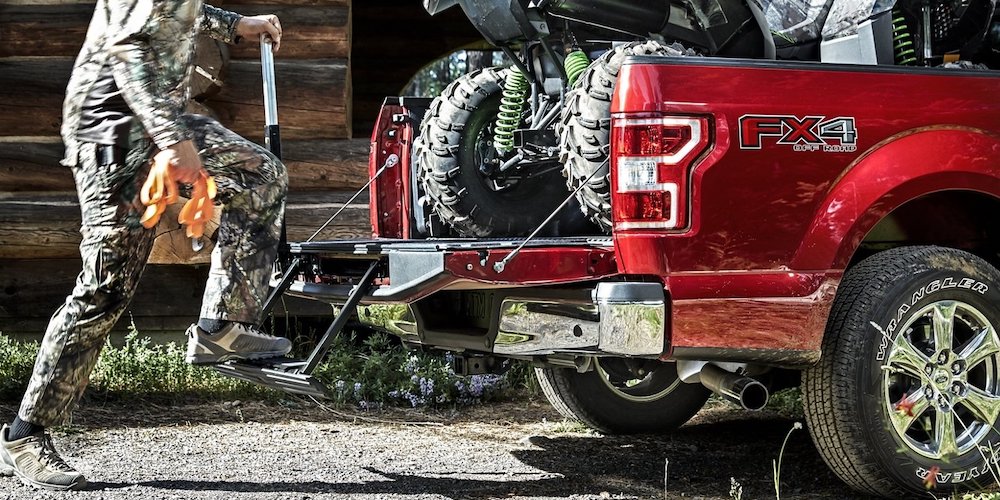 Why Buy a Lifted Ford Truck?
What's the purpose of buying a lifted Ford truck or installing a lift or leveling kit? You can expect aggressive styling, for one, alongside ultimate capabilities. These include superior ground clearance, improved traction, and better shock absorbers, which help when off-roading around Collinsville (upgrading your current F-150 with some Ford Raptor-like features, for example). 
Even drivers who stick to the Granite City streets will experience a performance boost, especially in the form of ride quality and improved efficiency. Finally, lifting your truck often results in less wear and tear, which translates to lower maintenance costs and higher resale values.
Check Out the Lifted Ford Trucks Available at Auffenberg Ford O'Fallon
Ready to take your drives in and around Granite City to the next level? Browse the lifted Ford trucks available at our dealership! If you're looking to customize lifted trucks, don't hesitate to get in touch!