How long does an oil change take? An oil change is an important routine maintenance procedure, and Collinsville drivers can expect an oil change to take no more than one hour. Here at Auffenberg Ford O'Fallon, we know you're busy, so our goal is to get you in and out as quickly as possible. Still, the time varies depending on how busy our service department is, so make sure to reach out to the dealership to get a sense of current wait times.
How Long Should an Oil Change Take at Home?
How long should an oil change take if you prefer to complete it on your own at home? This depends largely on your experience level with oil changes. Simply put, the more experienced you are, the less time the oil change will take to complete. Fairview Heights drivers who choose to go this route should keep the following supplies available:
Oil
Replacement oil filter
New oil filter gasket
Rubber mallet
Wrenches
A jack
Wheel blocks
Pan to catch any spilled oil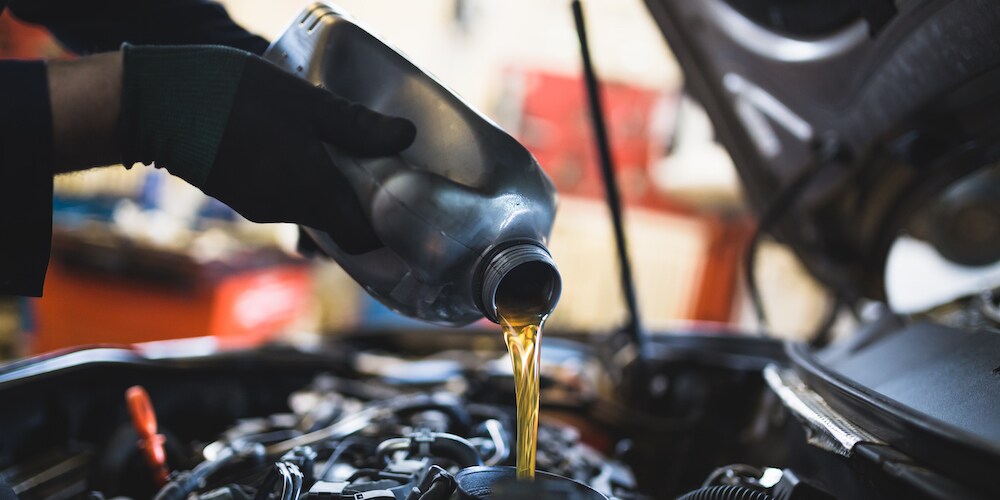 While completing oil changes at home is certainly doable, the convenience of bringing your vehicle to the Auffenberg Ford O'Fallon Service Center may be more appealing. Our technicians are always prepared to handle your maintenance requests!
Oil Change Advice
Here are some oil change tips and tricks to keep in mind:
Value: Getting an oil change at an authorized service center like that at Auffenberg Ford O'Fallon means our technicians will also conduct a vehicle checkup, top off your fluids, and rotate your tires.
Importance: Regular oil changes are important to keep your engine functioning properly. New oil on a regular basis keeps your engine clean, maximizes performance, and reduces wear and tear.
Frequency: Your vehicle's owner's manual lists recommended maintenance intervals, including how often you should get an oil change. There are many factors that play a role, as well, including the type of oil you use, where you live, whether you drive in a city, and more.
Schedule an Oil Change at Auffenberg Ford O'Fallon
Schedule an oil change at Auffenberg Ford O'Fallon (we'll inspect your tires, too), conveniently located near O'Fallon. Make sure to check out our parts and service coupons to save on your service appointment!