Your purchase of a new Ford from Auffenberg Ford O'Fallon will grant you complimentary access to Ford Roadside Assistance for five years or 60,000 miles, whichever passes first. No matter if you're heading home to Fairview Heights at four in the afternoon or four in the morning - drivers have 24/7 access to the program. When you need help, call the Ford Roadside Assistance phone number at 1 (800) 241-3673. Take an in-depth look at all that is included in the program with us, below.
Flat Tires
There's no convenient time to get a flat tire in Collinsville. If it ever happens to you, Ford Roadside Assistance will be there before you know it to change your tire and get you back on the road quickly and safely. Do note, however, that a spare tire will not be provided to you, so now is as good a time as any to check that you have your own spare on board that is in good shape!
Dead Batteries
When you try to start your car after a day of fun in O'Fallon and find that your battery is dead, there's no need to fret. Just call the Ford Roadside Assistance phone number up above, and a Ford professional will be there in no time to perform a jump-start.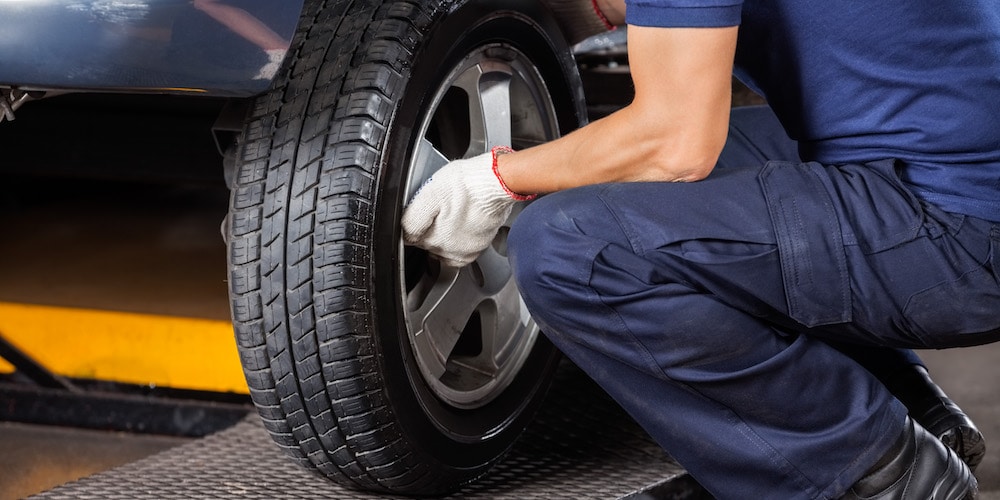 Lock Outs
We've all been there. You're in a rush to get to work in Granite City, and when you finally arrive, you lock your keys in the car in a rush! Thankfully, there's no need to panic when you drive with Ford Roadside Assistance. You'll be back in your car in no time, but keep in mind that if you need a key replacement, you'll be responsible for the cost.
Complimentary Towing
While you can usually rely on your own diesel or gas truck to do the towing, you'll need a hand if your truck breaks down. If the issue with your Ford can't be taken care of where you're at, you'll get complimentary towing to the closest qualified Ford dealership within 35 miles. If you've got a trailer in tow, Ford covers up to $200 of trailer towing costs.
Fuel Delivery
Should you ever run out of gas in the East St. Louis area, Ford Roadside Assistance will deliver two gallons of gasoline or five gallons of diesel fuel right to your car.
Auffenberg Ford O'Fallon Is Here for All Your Automotive Needs
When it's time for your next oil change or tire rotation, you can put your trust in the certified technicians at the Auffenberg Ford O'Fallon service center. For your convenience, you can schedule an appointment online, or contact us if you require assistance. Before stopping in, don't forget to browse our current service coupons!