When you choose the Service Center at Auffenberg Ford O'Fallon, you can rest assured that our technicians will use only genuine OEM Ford parts. Visit a chain or independent mechanic, on the other hand, and they'll use aftermarket parts instead. So what are the advantages of Ford OEM parts for Collinsville drivers? Learn about the benefits with Auffenberg Ford O'Fallon!
What are Ford OEM parts?
Because OEM stands for Original Equipment Manufacturer, all Ford OEM parts are made by Ford for your specific Ford model. Aftermarket parts are manufactured by various companies, and rather than being made for particular cars or brands, they're often designed to be compatible with as many makes and/or models as possible.
That proves one of the main advantages of Ford OEM parts: aftermarket parts won't fit in your Ford as well as authentic OEM parts will. In addition, Ford OEM exterior accessories will match the color of your Ford model, whereas aftermarket accessories won't.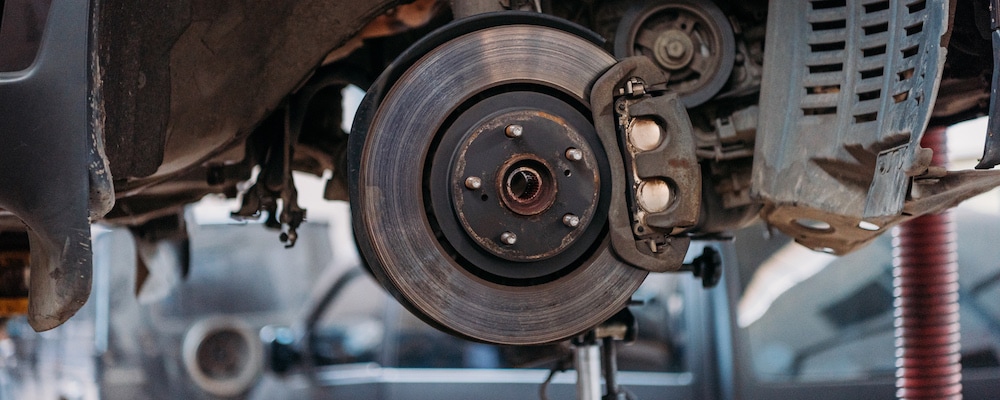 Benefits of OEM Parts
Aftermarket parts are often less expensive than OEM parts, but that usually means they're cheaply made, too. Check out the pros of using Ford OEM parts:
Quality: Ford parts use high-quality materials and abide by Ford engineering standards. Meanwhile, aftermarket parts use lower-quality materials, which may result in poor functionality.
Performance: Since Ford OEM parts are designed specifically for your vehicle, they guarantee optimal performance.
Selection: The selection of aftermarket parts can often be overwhelming for drivers in and around Fairview Heights. Visiting the Auffenberg Ford O'Fallon Parts Center narrows down your choices in a way that ensures you get exactly what you need.
Parts Warranty: All Ford OEM parts come backed by a 2-year/unlimited-mileage warranty.
Vehicle Warranty: Installing aftermarket parts in your new Ford vehicle may void your warranty coverage.
Order Ford Parts From Auffenberg Ford O'Fallon
Get in touch with Auffenberg Ford O'Fallon to secure the Ford OEM parts you need, or you can schedule a service appointment to have our technicians take care of replacements for you! We can also assist you with information on lift kit pricing and installation for your Ford truck.