2018 Ford Focus ST Reviews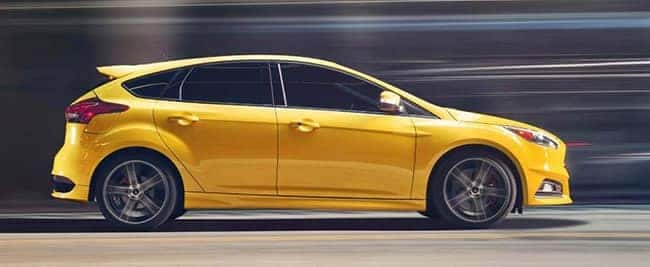 If you've seen the 2018 Ford Focus ST cruising the streets of Collinsville, you've probably noticed the sleek, sporty lines and heard drivers rave about the modern features like heated front seats and convenient FordPass technology, but what do the experts have to say? We're so glad you asked.
Universal Appeal
Critics rave about the 2018 Ford Focus specs, holding it head and shoulders above competitors like the Toyota Corolla:
Edmunds: "First and foremost, its 252-hp turbocharged four-cylinder engine continues to be a hoot, thrusting you into the ST's Recaro sport seats to the tune of a deep warble."
Jalopnik: "Then there are those Recaro sports seats, which look absolutely gorgeous and do a great job of holding your meat shell into one piece when exposed to excessive cornering G-forces, something the Focus ST can do rather well."
Top Gear: "Here's a car with a grippy front end – thanks to some clever torque vectoring – which goads you into going faster and faster at each corner, just as a good hot hatch should."
Car and Driver: "The 252-hp Focus ST is a blast to drive and has the everyday versatility of a four-door hatchback."
Explore for yourself how a 2018 Ford Focus ST can improve your daily outlook. Schedule your test drive at Auffenberg Ford North in O'Fallon and see what the critics are crowing about.