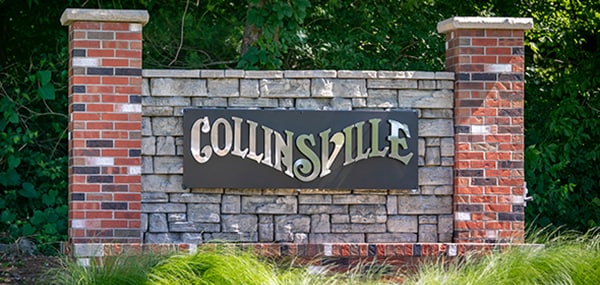 Are you ready to shake off the cobwebs and have a little fun this weekend? If so, then check out our list of the best things to do near Collinsville and get a little more from your free time than just another day on the couch!
Get Outside!
Whether you prefer long hikes, or you want to see what life was like way back when, these outdoor activities are guaranteed to bring the fun:
Willoughby Farm: The heritage farm and conservation reserve features more than 30 acres of wildlife habitat with hiking trails, bridges, and views of the wide-open prairies, as well as a Craftsman farmhouse, vintage farming equipment, animals, classes, and much more. Truly a destination that has something for everyone.

Splash City Waterpark: If you're looking for a way to cool off this summer, nothing beats the premier waterpark in the East Metro area. Splash City offers swim lessons, water aerobics classes, summer camps, live music, thrilling rides, lazy tube rides, and parking is always free.

Cahokia Mounds: Cahokia was once the most sophisticated city north of Mexico, larger than London, and home to an estimated 20,000 people at its height. Today, the ruins offer visitors an opportunity to imagine what life might have been like in North America 1,000 years ago and learn about the people who brought Cahokia to life.
Cool Off Indoors
If the heat gets to be too much for you, cool off inside with one of these exciting indoor activities:
Twisted Key Escape Rooms: Get locked in and use your wits, communication skills, and the cooperation of your group to escape in 60 minutes or less. The elaborate puzzles in these escape rooms are guaranteed to give you a fun challenge and a good laugh. Perfect for an evening out with friends!

Gateway Classic Cars: A unique vintage car museum up the road in O'Fallon lets you get up close and personal with some of the most powerful, beautiful vehicles designed in the past 100 years. And, since most of the vehicles are for sale, you have a chance of taking part of the ever-changing display home with you!

Sky Zone: Video games? Check. Trampolines? Yep. Laser Tag? Uh Huh. At Sky Zone in Fairview Heights, your group can spend the day playing to your heart's content, having some fun and getting in a decent workout too! There's even a designated jump time for little ones, so they can play without worrying about the big kids getting in the way.
The Only Barrier is Your Imagination
Whether you prefer a solo outing in nature, or you want a raucous good time with friends, you'll find something to entertain you around Collinsville. You might also want to check out these O'Fallon, IL restaurants for some delicious, pizza, steak, or waffles.
Image courtesy of http://www.collinsvilleil.org/