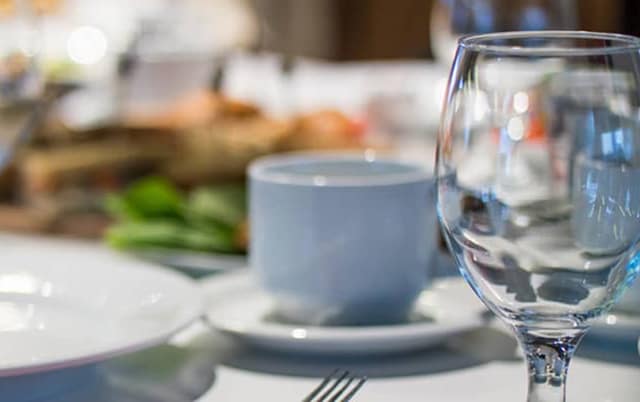 ?
Deciding where to eat can be a difficult endeavor, whether it's after a movie or for a quick breakfast. Avoid the "Where do you want to go?", "I don't know. What do you think?" conversation and check out some of our favorite restaurants in O'Fallon, IL. Whether you're in the mood for pizza or a casual bite after a workout, or you're looking for a more upscale eatery, these O'Fallon, IL Restaurants deliver.
Four Favorite Restaurants in O'Fallon, IL
Peel Wood Fired Pizza: Pizza lovers will definitely want to check out Peel Wood Fired Pizza. Eat adventurously when you order one of the unique pizzas with toppings like Philly cheesesteak, bacon potato, and jalapeno sausage. There are also classic pizza flavors as well as entrees, sandwiches, and desserts.
The Egg & I Restaurant: One of our favorite things to do in grab breakfast, brunch, and lunch, and this place delivers. The name was inspired by a memoir by Betty MacDonald, and the first location started in Fort Collins, CO. Today The Egg & I serves up delicious comfort foods like French toast, omelets, waffles, and pancakes, as well as seasonal fruits and vegetables, and fresh fruit juice.
Andria's Restaurant: If you're planning a date night or a special evening out, book a table at Andria's. For more than three decades, this O'Fallon, IL restaurant has been serving up delicious steaks and meal items, including chicken and fish. Inside, the warm, inviting atmosphere greets you and sets the mood for a fantastic dinner, not far from Fairview Heights.
Bella Milano O'Fallon: Craving Italian food? Head to Bella Milano. This restaurant in O'Fallon, IL has been around more more than 15 years and prides itself on blending unique dishes with classics in a modern, inviting atmosphere. You can get lunch, happy hour, early dinner, and dinner. Menu items include pasta dishes, chicken Milano, eggplant parmesan, citrus-honey glazed salmon, and more. The menu includes gluten free items.