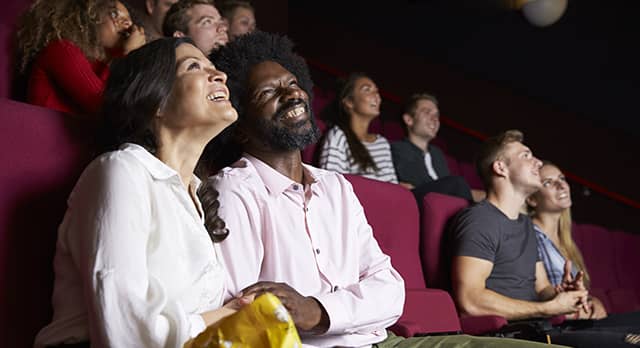 Everyone likes a night out at the movies, and you've got more options for a movie theater near O'Fallon, IL, than you might think. We break down three of Auffenberg Ford North's favorites – each a favorite for a different reason – and hope we see you soon at the movies. Make the night even more fun by enjoying dinner before or after your movie at one of these tasty restaurants in O'Fallon.
The Drive-In
An obvious favorite of a car dealership, we still think nothing beats seeing a movie at the drive-in, and we're lucky enough to have the Skyview Drive-In just a short trip from us in Bellville at 5700 N Belt W. The Skyview opened for business on July 8, 1949, and it's survived windstorms and tornados to give generations an unforgettable movie-going experience.
The Multiplex
If the family can't all decide on the same movie or you're looking for the latest blockbuster on the biggest screen, we have a multiplex right in our backyard. The Marcus Wehrenberg O'Fallon has 15 screens and is located just down the block from your favorite Ford dealership at 1320 Central Park Drive.
The Classic Theater
Sometimes you just want to go and see a movie without wading through a mile of concession goers and struggling to find your theater. The Lincoln Theater at 103 E Main St in Belleville shows the latest movies at affordable ticket prices and a bit of classic charm thanks to regular organists playing music before the start of Friday and Saturday shows. Add in the Abe's Gourmet Popcorn, and we think it's clear why we make the trip out to Belleville for a low-key night out.