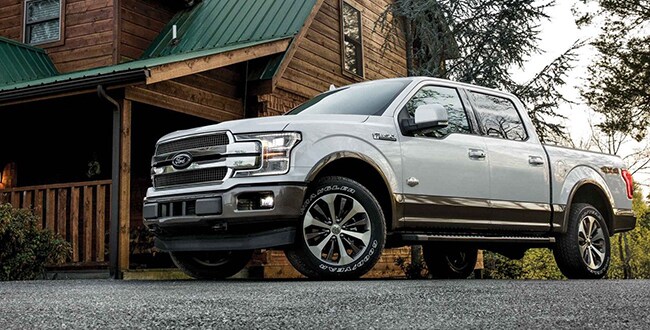 The Ford F-150 has been awarded the Motor Trend Truck of the Year for 2018. And we have to tell you that while we're proud of the F-150, we at Auffenberg Ford North are not at all surprised. A combination of rave reviews, an available diesel engine, accessory options, and a Supercab with plenty of seating make it clear this is the truck that can take on anything a Collinsville driver demands – work, family, adventure – and come out the other side unscathed.
Ford F-150 Raptor
And when you add in the Ford F-150 Raptor, you'll certainly find this model to stand out on the Fairview Heights roads, or perhaps off the road with up to 450 hp and 510 lb-ft of torque. This new model is also packed with plenty of safety features, intuitive technology, and all the interior conveniences that make this more than just a truck. Plus, you can't complain about the Ford F-150 utility features or how much easier they make the drive from O'Fallon to wherever you're working today.
Buy Your Ford F-150 at Auffenberg Ford North
Discover the advantages of the Auffenberg Honesty Policy and see firsthand why Berg is the word when it comes to trucks. Contact us today to learn more about the F-150 and its awards or drop by our showroom for a test drive today. After all, the best way to see what makes the F-150 such a success is to see it for yourself.