Best Cars for College Students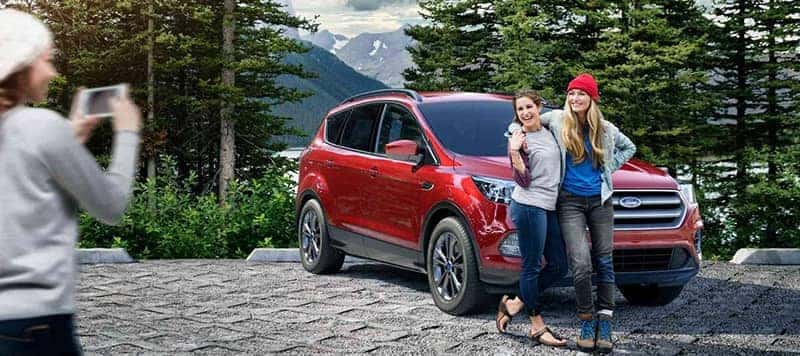 Wondering what are the best cars for college students in the Collinsville area? Auffenberg Ford North can help! Whether you go to school outside of Collinsville at Southern Illinois University or St. Louis University or you attend a school that's a bit more local to Fairview Heights, we can help you narrow down your options. What's more, our Ford College Student Purchase Program offers exclusive discounts on new Ford models. Check out these suggestions from Auffenberg Ford North for some ideas!
Best Ford Vehicles for College Students
Here are a few Ford vehicle options for students from Granite City and beyond:
2019 Ford Focus: The new Ford Focus is as versatile as they come, as it is available in sedan and hatchback configurations. Plus, it starts at an economical price, yet still offers high-tech features like Apple CarPlay and Android Auto smartphone app integration.
2020 Ford Escape: Students who prefer the extra space provided by an SUV but the drivability guaranteed by a sedan will be well served by the new Ford Escape. Take advantage of Intelligent 4WD to get around during the winter months.
2019 Ford F-150: The new Ford F-150 may not be the first model you think of for students, but there's good reason that it's one of the most popular pickup trucks in the United States. It's designed to last, meaning you will be able to drive it for years after graduation. And with an MSRP from $28,155, the F-150 is more accessible than you might think.
2020 Ford Fusion: Want to save money on gas? Then it's worth checking out the new Ford Fusion, especially the two hybrid powertrains available. The Fusion is also stylish and safe, making it an all-around ideal model for college students.
What Is the Ford College Student Purchase Program?
Auffenberg Ford North makes buying a car easy for those trying to achieve higher educational degrees. In fact, they will have access to a $500 discount through the Ford College Student Purchase Program. Eligible college students include:
Full- or part-time college students
Graduate students
Trade school students
Recent college graduates
3 Reasons Why It's Smart to Buy Used
For college students strapped for cash, buying used is another smart option. Here are three reasons why:
Price: Buying used is obviously less expensive than buying new, and you will likely even pay less for registration fees and insurance.
Ford CPO Program: With the Ford Certified Pre-Owned Program, you have access to used cars that are like new. All models that qualify undergo stringent inspections and come backed by warranty coverage.
Avoiding Depreciation: Driving a new car away from the dealership results in a significant decrease in value – at least 30 percent of its value in the first two years of ownership, in most cases. The same isn't true for used cars.
Finance Your Car with Auffenberg Ford North!
It's a common misconception that securing a car loan as a college student is nearly impossible. At Auffenberg Ford North, we work with customers across the board to get them behind the wheel of their ideal vehicle. Apply for financing with us today, and don't hesitate to get in touch with any questions!